Hope Ranch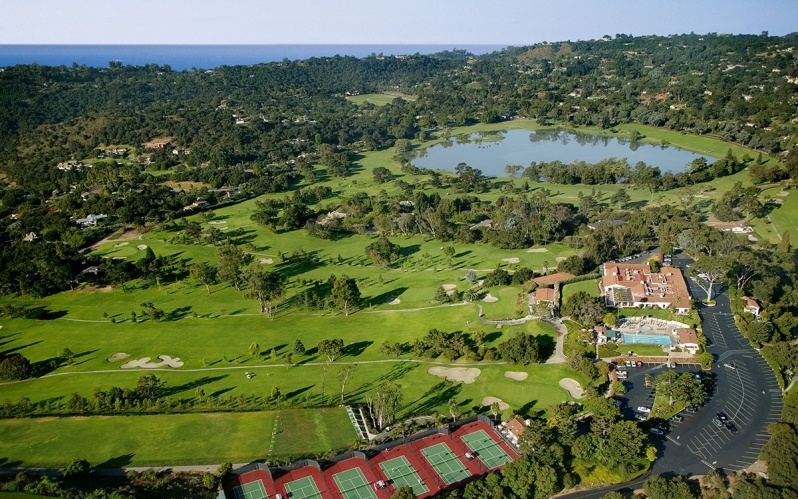 Hope ranch is one of the most stunning private communities along the central coast. If you are looking for some of the best real estate Santa Barbara has to offer, Hope Ranch has some the best. Huge beautiful gated entrances and luxury neighborhoods make Hope Ranch one of the most sought after communities in Santa Barbara.
There are many amenities which Hope Ranch has to offer: private beach, horseriding trails and the legendary La Cumbre Country Golf Course. The schools in Hope Ranch include Laguna Blanca Lake, Laguna Blanca School and a private school.
Also one of the wealthiest neighborhoods in California, Hope Ranch is an unincorporated hidden jewel right in the middle of Santa Barbara. It is named after Irishman Thomas Hope who purchased the land in 1861 for sheep ranching, and was no developed into a residential area until 1923. An exclusive neighborhood, many of the estates are not visible directly from the road, and the Hope Ranch beach access is private for residents only. Hope Ranch is home to over 32 miles of bridle trails and a beautiful man-made lake called "Laguna Blanca." There are 20 miles of trails for horseriding and did we mention the private Hope Ranch beach?
Many of the homes in Hope Ranch sit on the expansive hills with views of the Pacific Ocean and the Santa Ynez mountains. Most of the real estate in Hope Ranch has amazing ocean views and mountain views. In Santa Barbara, you will find excellent dining, unique shopping, and recreational amenities all within just a few minutes of Hope Ranch.
With spectacular views, and stunning ocean front properties, the Hope Ranch home real estate values average around $2 million to 4.8 million. If you are interested in real estate in Hope Ranch or any the surrounding areas in Santa Barbara, please reach out to Keith Berry.
If you would like any information on current Hope Ranch real estate listings, please free free to get in contact with us.